AHRC Foundation Hosts 73rd Annual Rose Ball
The 73rd Annual Rose Ball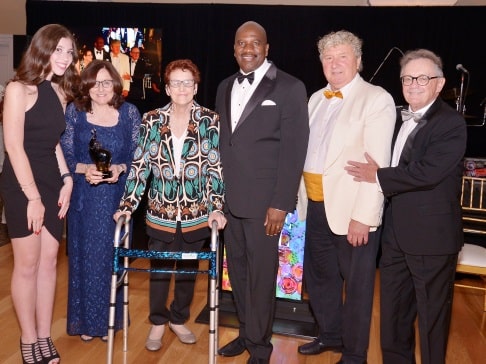 In a remarkable display of support, the AHRC Foundation hosted its 73rd Rose Ball at the historic Oheka Castle on Long Island, bringing together nearly 300 attendees for a celebration of mission and purpose.  The evening raised over $360,000 to support the Long Island Intellectual and Developmental Disabilities (IDD) community. This ensures access to a wide range of high-quality services and supports.
Thomas Rosicki, President of the AHRC Foundation, served as the event's Master of Ceremonies sharing "Over the past three years, the Foundation has awarded grants totaling more than $1,000,000 to community organizations…this means access to essential services such as health, education, recreation, and guardianship for children and adults with developmental disabilities on Long Island. Rose Ball Chairman, Tom Moore, acknowledged the evening's sponsors, with special recognition given to Champion Sponsor Pilot RB.
Before the honoree presentation, Elizabeth Cerillo was announced as the recipient of the 2023 Blanche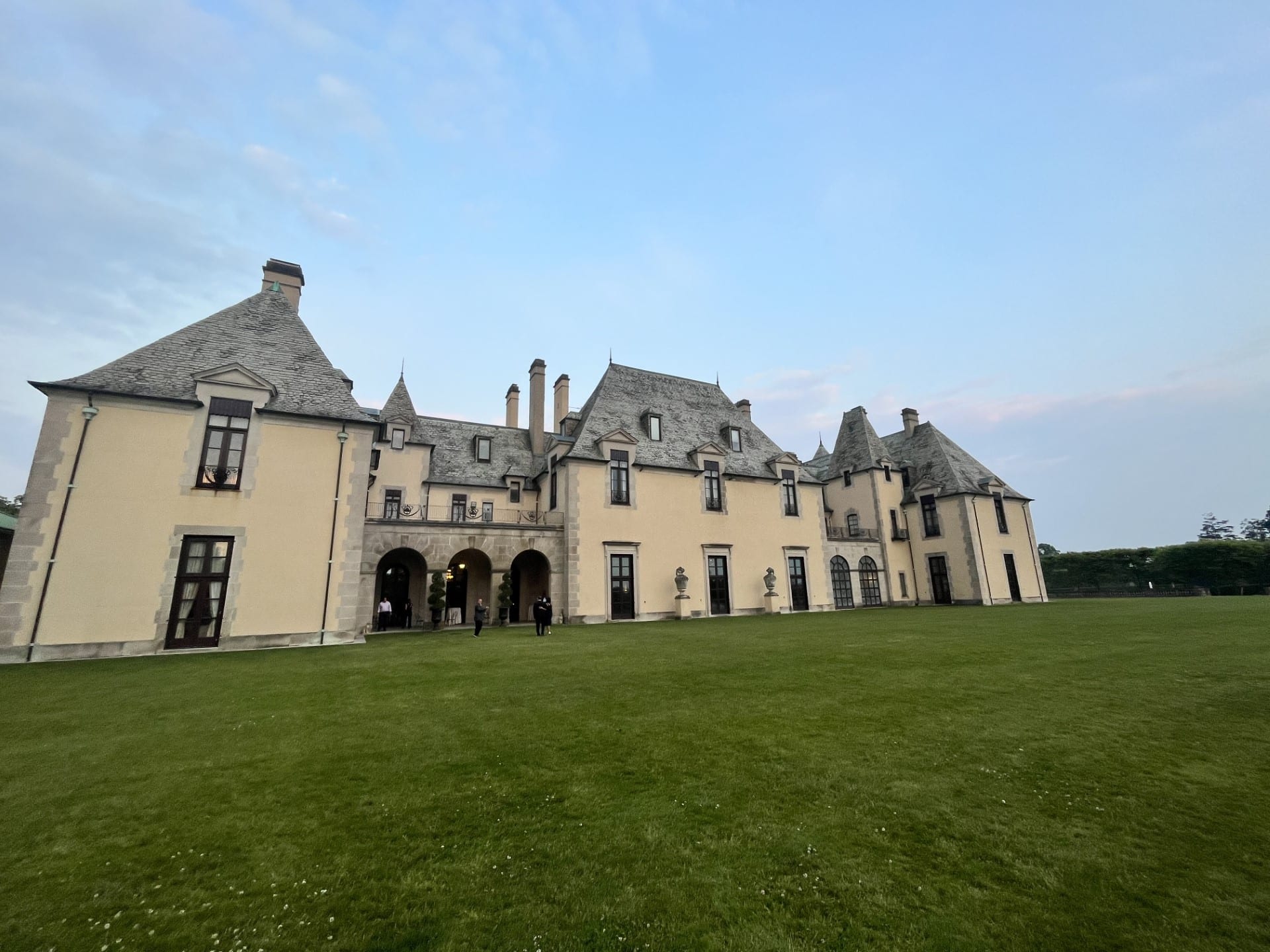 Fierstein Scholarship Award. The award, presented by Saundra M. Gumerove, President of AHRC Nassau, supports outstanding candidates pursuing advanced degrees in special education.
This Year's Honorees
This year's Rose Ball proudly recognized two exceptional individuals who have made lasting contributions to the IDD community.
First, Jean-Pierre Lardoux, AIA, NCARB, Principal Architect of Fusion Architecture PLLC, was honored with the Foundation's Leadership Award. Lardoux has dedicated his career to enhancing safety and accessibility for people with developmental disabilities. He has completed numerous successful renovation projects for AHRC Nassau, Citizens Options Unlimited, and other agencies. His expertise and ongoing support serve as invaluable resources for provider agencies.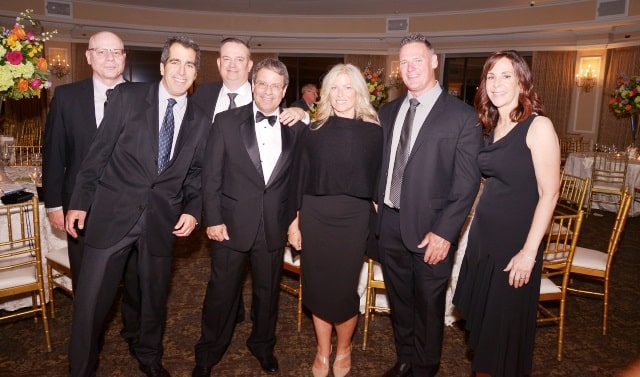 During his acceptance remarks, Jean-Pierre expressed his gratitude to his team at Fusion Architecture PLLC and acknowledged the pivotal role they played in his receiving this award. He also took a moment to recognize former Executive Director and Rose Ball attendee Mike Mascari. He expressed his gratitude to Mike for giving him, as a young man starting out in business "a chance" and thanked him for the invaluable opportunity.
Next, Dr. Julie Bates, Medical Director of Advantage Care Health Centers, received the Foundation's Humanitarian Award. With over 30 years of service to the AHRC family, Dr. Bates exemplifies care, compassion, and dedication that transcends her professional duties. Her impact on countless families and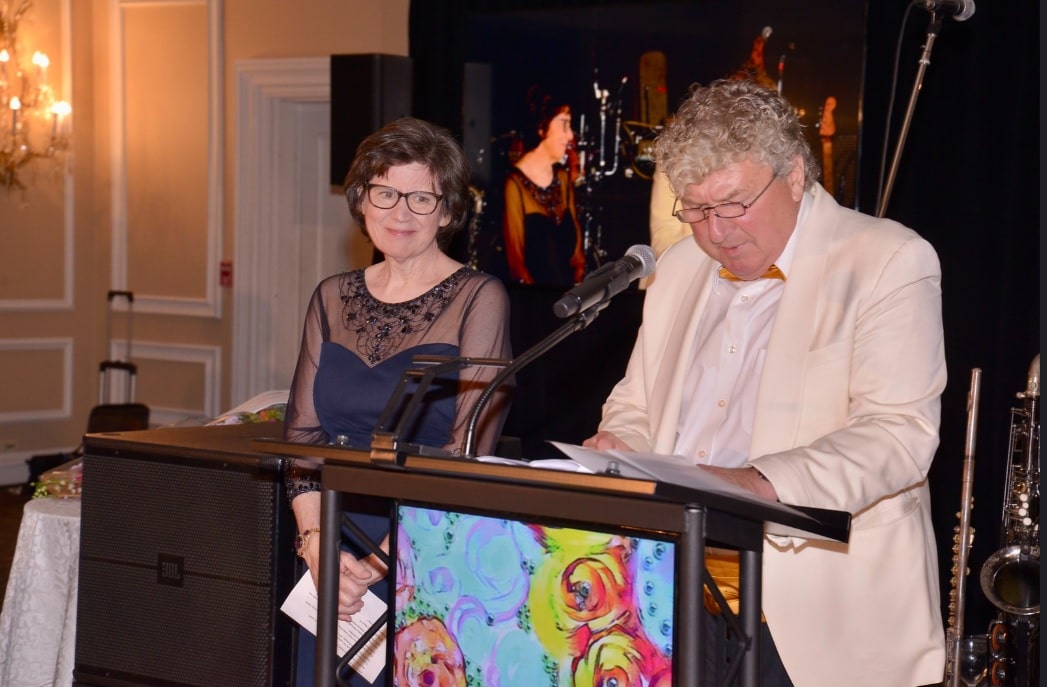 commitment to overall well-being have been truly inspiring.
Similarly, Dr. Bates recognized Helen Kaplan, the former Executive Director of AHRC Nassau and a founding chapter member. Julie recounted a fortunate experience of being invited to Helen home and her parting words to her: "Be bold. Don't quit. Our children need you." She echoed these words to the evening's guests, challenging them to contribute toward creating better, and more inclusive lives for those with developmental disabilities.
Want to view more photos from the Rose Ball? Click here!